Wedding venues in Chigwell, Essex
Are you looking for the perfect wedding venue? Then you have come to the right place. Chigwell Marquees are purpose built marquees that add a touch of elegance to any wedding day. They really are the perfect wedding marquees.
Chigwell Marquees is a luxury wedding venue with luxury wedding marquees. We are a great choice for an Asian wedding venue and we can set up our fantastic marquee wedding venues to suit your needs.
Experienced Asian wedding venue
The Chigwell Marquees is a very popular choice as an Asian weddings venue, due to its geographical location to London and nearby airports. Also due to our years of experience, our events and management teams are experts when it comes to a perfect Asian wedding venue.
If you are looking for a traditional Asian wedding venue then you are going to be looking for somewhere with a large capacity that will impress your wedding guests. As well as, also ensuring that traditional values and practices are honoured.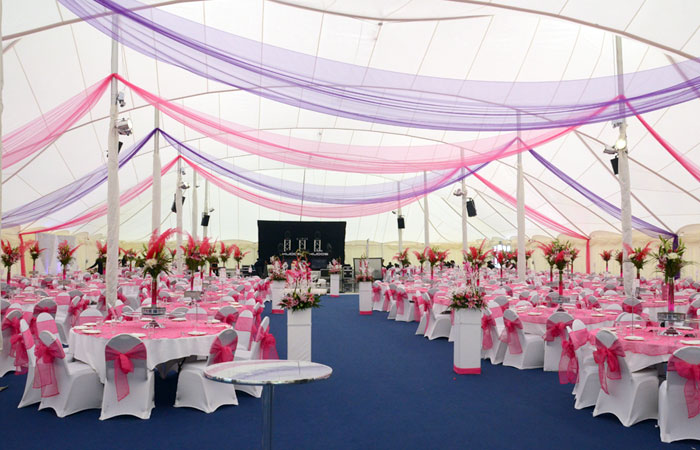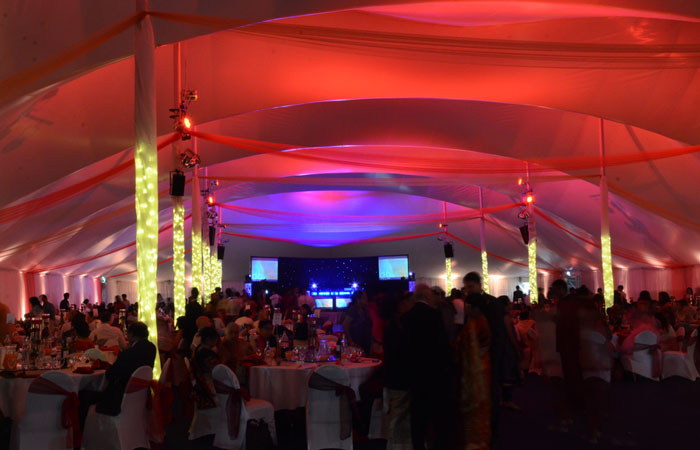 Our mega marquee is a true luxury wedding venue and can host between three hundred and a thousand guests with free onsite car parking for up to five hundred cards.
A luxury wedding venue
Situated in picturesque green surrounds with the skyline of London in the background you will be blown away by the fantastic wedding venue and marquee wedding venues we have on offer.
We can partition the space, so your guests could walk into a relaxed welcome area with a guest book, canapés and maybe even a photo booth.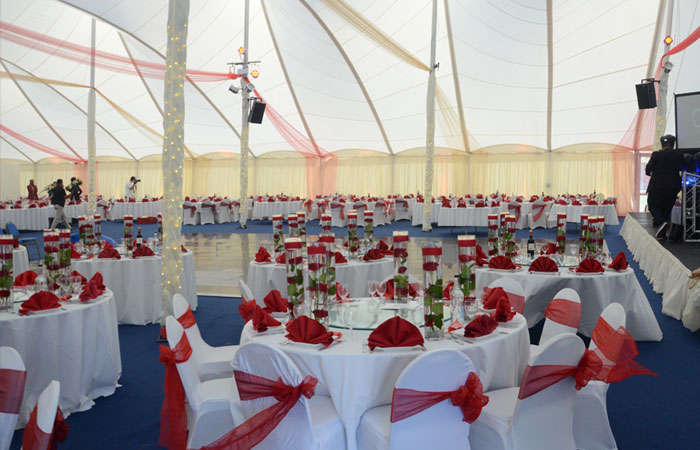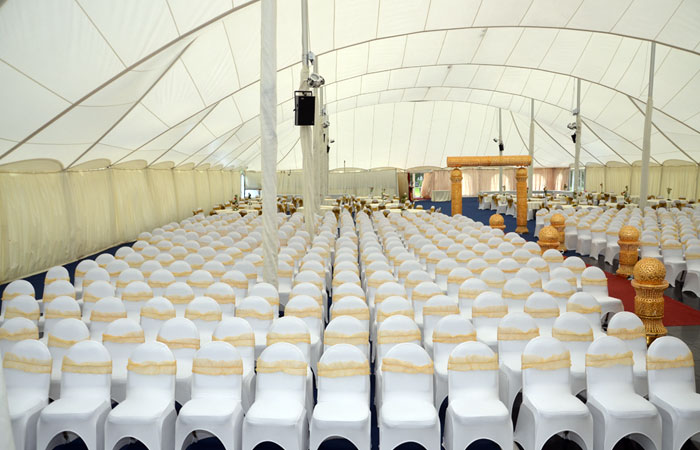 The main area features a fantastic thirty-six-foot stage that is grand and is a wonderful centre piece for your wedding. We truly have the perfect marquee wedding venues.
We have a state of the art sound systems with cordless microphone and is fully managed by our onsite light and sound technician to make sure your fantastic wedding happens at our fantastic wedding venue.
A Wedding Marquee with a difference
Our lighting systems are wonderful and a can change to your requirements meaning you will get a perfect day with walkway, stage lights and pin spots lights all customisable. You are even able to change the colour of the venue with the fantastic outside lighting set up. We have fantastic wedding venues so why don't you come see for yourself today.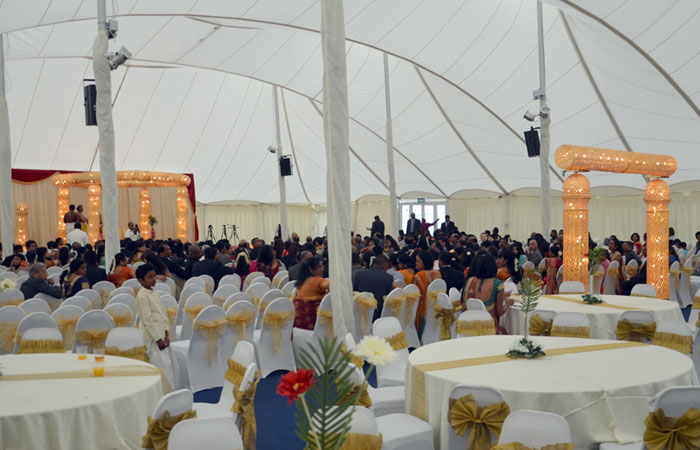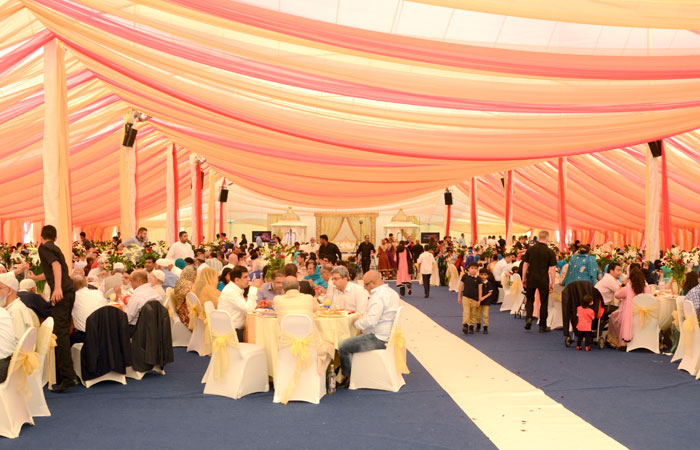 The bride and groom can relax and wait within Chigwell Hall itself and you get access to all the grounds for pictures, this includes a duck pond, mini fountain and access to a secret walled garden featuring fantastic flowers and a wonderful small fountain that is perfect for pictures.
We have an onsite kitchen which means catering is extremely easy and your guests can get their food quickly and easily. We of course have full cloakroom and bathroom facilities available including a disabled toilet.
Back to top