Celebrate your engagement with friends and family at one of our stunning venues
The perfect party venue
Why not celebrate your engagement with the perfect engagement party venue let family and friends celebrate the happy occasion with you at Chigwell Marquees! Imagine starting with drinks in the secret garden before moving to The Min marquee with gorgeous golden chairs and a white velvet starlight celling.
If you want, you can use Chigwell hall and our very own balcony for the perfect Romeo and Juliet photos. Chigwell Marquees is truly the perfect engagement party venue.
Our two engagement party venues
Here at The Chigwell Marquees, we can offer you a choice of two engagement party venues, to cater for all of your needs – no matter how big or small they are.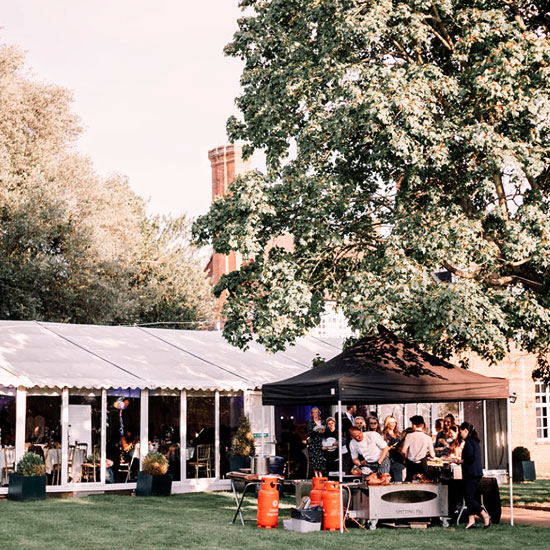 Our more intimate engagement venue also known as the Mini Marquee, is the perfect engagement venue for those looking for a more personal gathering with family and friends. Allowing you time to talk to each and every guest whilst also throwing one hell of a party!
With a maximum capacity of 200 guests (seated), our Mini Marquee is designed specifically to allow you to fully enjoy your special day but also allows room for the necessities such as a dance floor, bar and entertainment features, for example, a photo booth.
Our intimate engagement venue is available all year round. The Mini Marquee is equipped with an AC and heating unit, which keeps guests at a comfortable temperature at all times.
For more information on our Mini Marquee.
Our larger engagement venue, AKA, our Mega Marquee, knows that large gatherings call for an impressive engagement party venue. The space is large enough to accommodate from 300 – 1,000 guests! This means there's not any party too big for us! The venue is able to be used as one or can be partitioned to create smaller spaces if and when required. The venue features extremely high ceilings and will definitely provide all the 'wow' factor you need.
For more information on our Mega Marquee.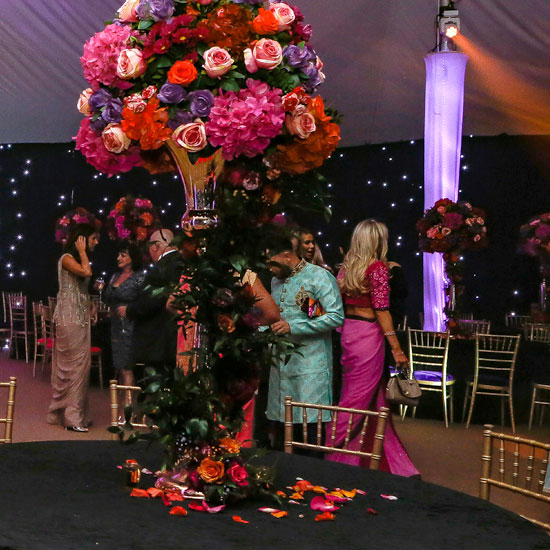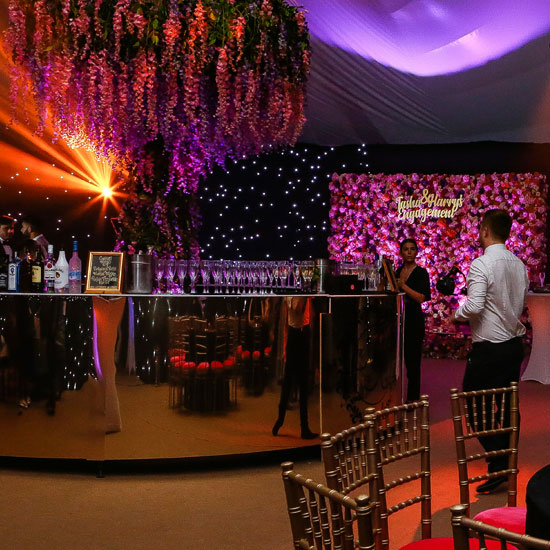 The perfect engagement parties in essex
Choosing us as your engagement venue, we have a dedicated team who will help you to build your dream celebration. Ensuring a rememberable engagement party, for both you and your guests, that is stress-free, fun and of course, unique!
Upon booking The Chigwell Marquees as your engagement party venue – you will also receive the following within the venue hire:
Table and Chairs
Use of our kitchen & preparation area (for your caterers, if required)
On-site Duty Manager
Free Ample Parking
Built In Speakers & Cordless Microphone
Please let us know if there is anything else we can help with by making an enquiry now and be a part of the best engagement parties Essex has to offer!
Back to top