Chigwell Marquees has a range of gorgeous party venues, perfect for celebrating a special birthday or engagement
Chigwell's finest Party Venue
The Chigwell Marquees, based at the Grade II listed manor house Chigwell Hall in its 42 acres of idyllic green countryside, are undoubtedly among the finest party venues Essex has to offer.
Whether you're searching for a location for an engagement or birthday party – or any other celebration – our Mini and Mega marquees can both be entirely transformed and decorated to suit your own unique requirements. For a stylish, sit-down dinner or an extravagant party that'll keep them dancing late into the night, The Chigwell Marquees are THE option for Essex party venues hire with a difference.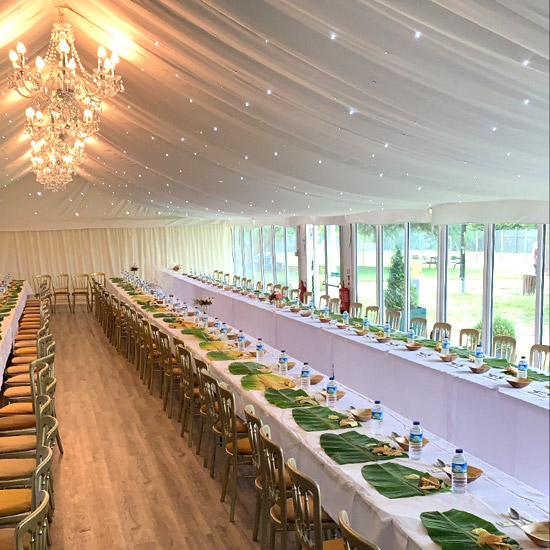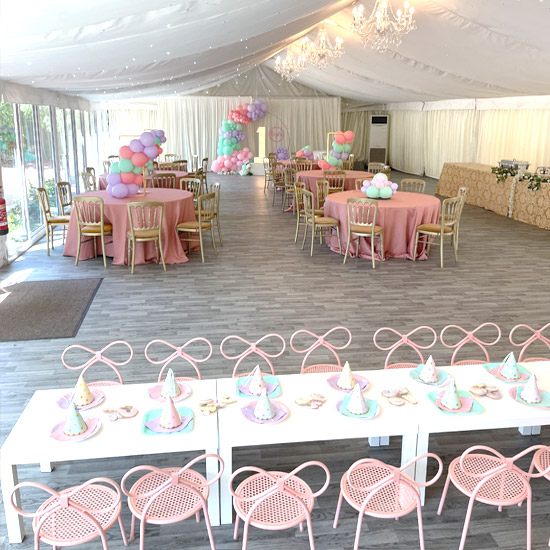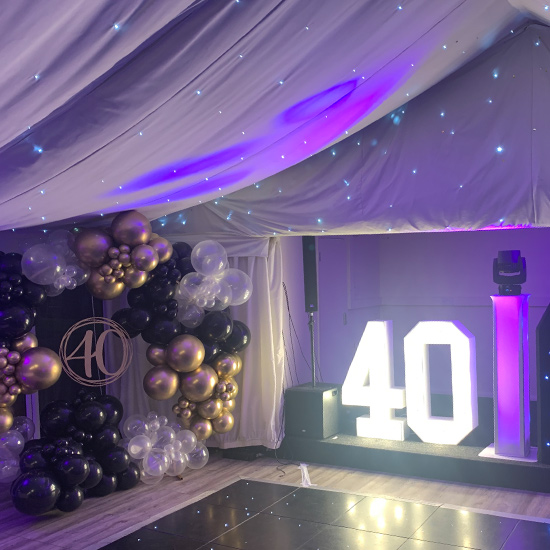 Our striking, stylish marquees are available for parties of 30-1,000 guests and can both be equipped with air conditioning and state-of-the-art sound and lighting systems and stages. Enjoy access to the grounds of the manor house and our exclusive and secluded 'Secret Garden', as well as additional catering and drinks options, to ensure your night is one to remember.
With on-site car parking and easy train and Underground transport options from Central London, The Chigwell Marquees are fast becoming London's number one choice for party venues hire.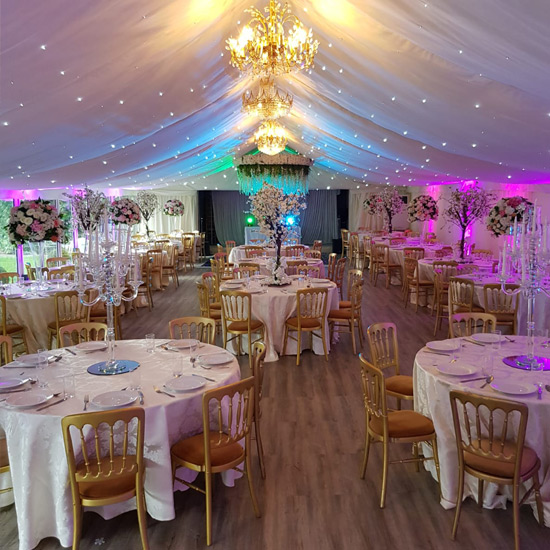 An Engagement Party That Sparkles
Say "yes" to the grandiose setting of The Chigwell Marquees and surrounding Chigwell Hall for an engagement party like no other.
Invite family and friends to celebrate and cement your future. Starting with drinks in our 'Secret Garden' around our water fountain, before you move into one of our marquees decked out with your chosen decorations to offer the food, drink and entertainment to really get the party started.
You'll have access to the balcony of the Grade II listed Chigwell Hall for your very own "Romeo and Juliet" photo shoot, surrounded by the splendor of the grounds you won't find in party venues Essex.
Christening Celebrations
We're certain that you and your loved ones will be blown away by The Chigwell Marquees and our party venues hire expertise. So if it's a christening venue you're looking for further down the line, we 're also able to hold official christening services in one of two great rooms of Chigwell Hall before the party and celebrations begin all over again.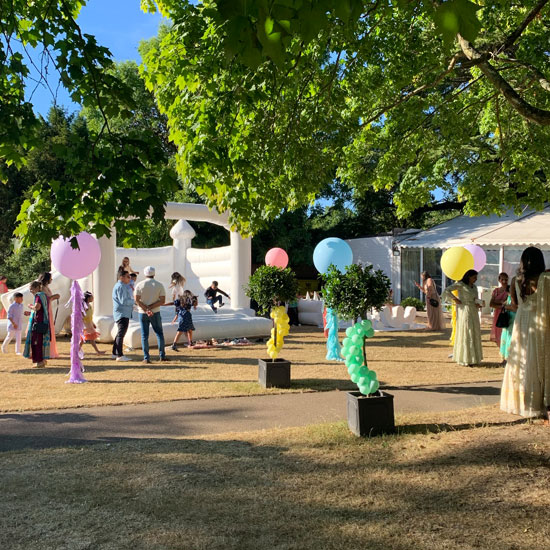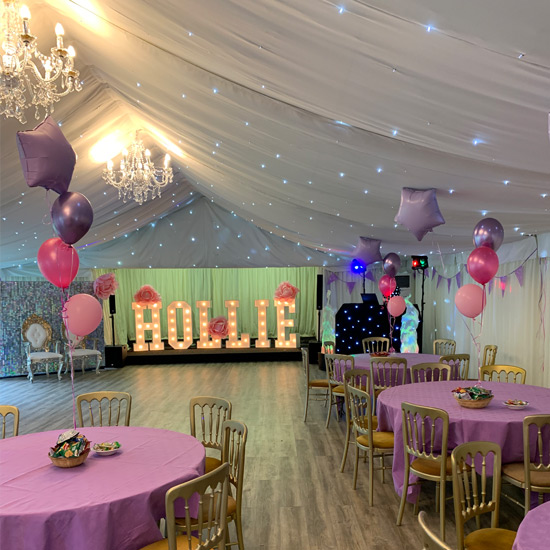 Celebrate Your Birthday In Style
Whether you want to host a spectacular 'Sweet Sixteen' or celebratory 60th, The Chigwell Marquees Mini and Mega party venues hire options are perfectly suited to any group of guests and any party theme. The Chigwell Marquees are perfect for bar and bat mitzvahs too.
Host up to 1,000 guests and impress from the eye-opening arrival at Chigwell Hall to our 42 acres of countryside, including the "Secret Garden". You won't find a more spectacular party venues Essex and London option that offers better value for money.
With all the space there is on offer, you can work with us to arrange anything you can think of – from bouncy castles to BBQs. Private bars and food. Entertain kids and big kids alike with The Chigwell Marquees!
Do not hesitate to give us a call today, so we can start planning your perfect day!
Back to top